In our very busy, technology-driven world, we often run out of time to do even the most mundane of tasks. Instead of going grocery shopping, we order our groceries online, pull into the parking lot and have an employee bring them out to our car. Instead of going shopping in a store, we go online, click a few buttons and in a few days' time our clothes arrive on our doorstep. Technology has helped us manage the things that we may run out of time for, or that we may not have access to. This is where veterinary telemedicine comes in.
What is it?
The definition of telemedicine is the use of technology to remotely deliver health information or education to existing clients. According to the American Veterinary Medical Association (AVMA), telemedicine can be used to enhance the veterinary care for animals from certified and highly trained professionals. Utilizing technology to administer veterinary care also opens the doors to providing care regardless of accessibility.
Examples of veterinary telemedicine technology include phone calls, email, text messaging, instant messaging, picture messaging, video messaging and live video conferencing to communicate with a patient and observe them for examination and discussion of their symptoms and potential treatment options. These tools are used in addition to normal in-person vet visits, but can help those clients who may not have the ability to visit the veterinarian in person any time their pet is not feeling well. Ideally, veterinary telemedicine will improve communication, diagnostics, treatments, client education and scheduling.
There is a growing demand for veterinary telemedicine, with access being the key advantage. Receiving virtual care can relieve the stress of visits to the vet for animals, especially those animals who experience separation anxiety when their owner leaves. Immediate, remote veterinary care could also be the difference between life and death for animals who suffer acute illnesses. Consider for a moment that a dog has suffered an injury that needs immediate medical attention, but the owner cannot get to the vet. They can pull up their video conferencing application, give their veterinarian a call, and show them their dog's condition in real time. The veterinarian can then visually exam the dog and provide a diagnosis and a course of treatment. The owner is then able to provide immediate care to the dog until they are able to bring them in for more specialized attention. This is particularly important to areas that are underserved, where owners do not have quick or easy access to a veterinarian.
Veterinarians are encouraged to provide veterinary telemedicine care to their patients, because it is likely that those who have less veterinary experience will jump into the space. This could mean that animals could receive insufficient treatment or inefficient care, leading to further medical issues. In order to avoid unlicensed veterinary treatment, veterinarians must add remote care to their practices. If they do not, there are countless animals who could potentially receive poor care.
In addition to the advantages of telemedicine to patients, the use of such technology also provides a number of benefits to the veterinary profession. For example, by using telemedicine technology, veterinarians are more easily able to access patient records and information – information that could only previously be gathered through in-person appointments. Such technology also allows veterinarians to schedule more patients into their day, and allows them to be available for more time overall, which means they are now able to provide more care for the animals.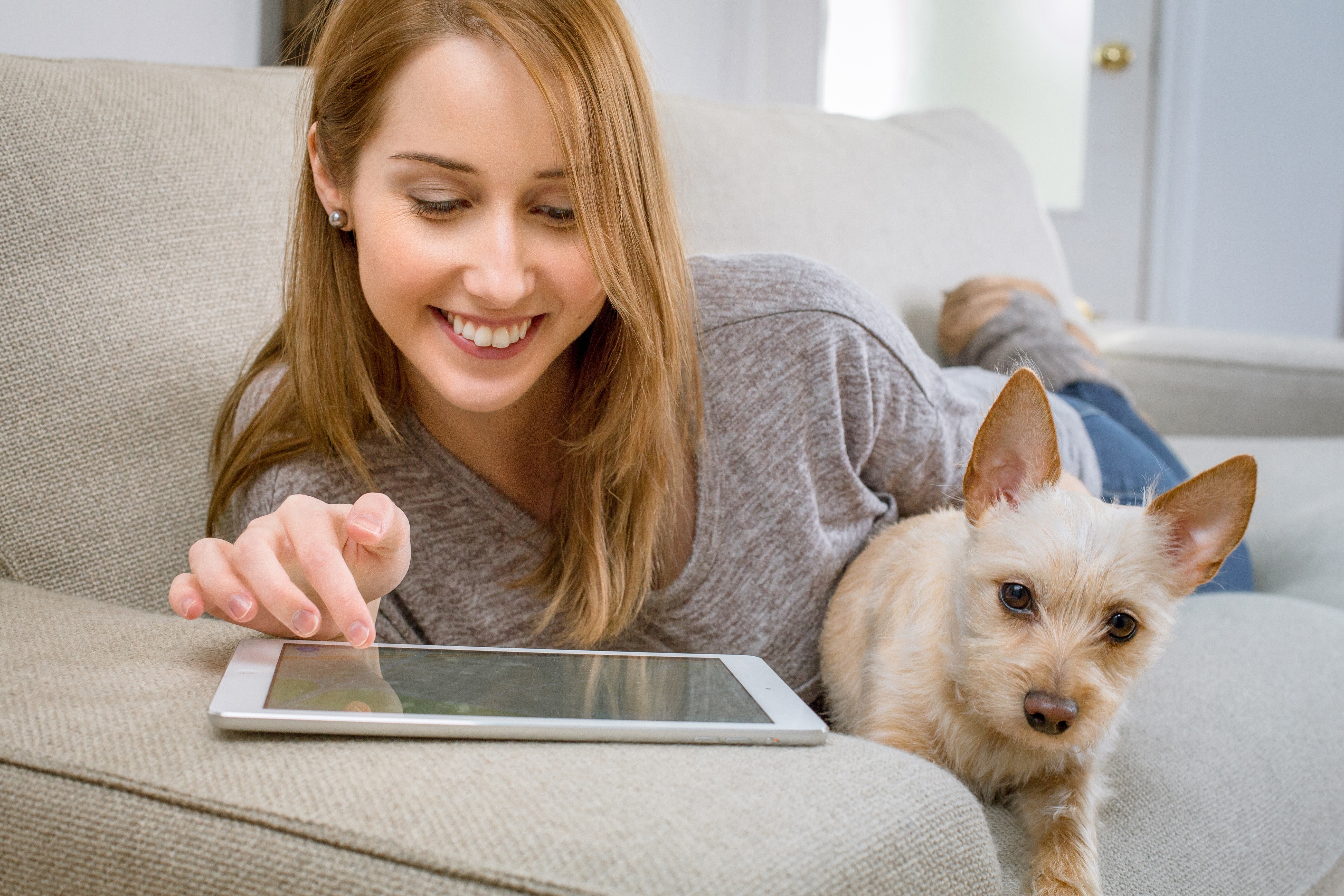 How does it work?
Veterinary telemedicine is used on smart devices through applications and technologies that can connect patients with their veterinarians quickly and conveniently. Currently, veterinary telemedicine is only conducted between existing patients and their vets, with the exception of emergency situations. This is to ensure the safety of the patient, and the proper maintenance of records. Patients may only be prescribed medication via telemedicine from their current veterinarian.
This type of care is classified as telehealth, which is a term that includes all uses of technology in order to deliver health information, education or care remotely. It can be divided into categories, based on who is part of the communication process. For example, teleconsulting occurs between a veterinarian and a specialist or a consultant. Telecommunication or telesupervision happens between a veterinarian and their healthcare team. Telemonitoring is between a veterinarian and an animal. E-prescriptions are transmitted between a pharmacy and the veterinarian. Telemedicine happens between a client and the veterinarian. Teletriage or teleadvice occurs between a non-client or non-patient.
Each state has its own rules and regulations for veterinary practice, and those rules and regulations also apply to remote medical services. The best place to find information on what your state allows is to visit your state veterinary licensing board website. Telemedicine also does not typically require separate insurance to receive care remotely. Your vet is expected to provide the same level of service remotely as they do in person, so there is no need to be concerned with liability insurance.
Telemedicine can provide care in a number of ways. These include free services such as primary care veterinarians or ER veterinarian services. These services are typically only available to existing clients, but limited advice is sometimes given to those who are not currently patients. Telemedicine services also include access to forums, blogs, social media, scientific and non-scientific information. The easy access to this kind of information allows the client to learn more about their animal and potentially make an informed decision about the care of their pet.
Veterinary medicine is defined slightly differently depending on the state you are in, but in general veterinary medicine means that a veterinarian is allowed to diagnose, prognose, treat, correct, change, alleviate, or prevent animal disease, illness, pain, deformity, defect, injury or other medical or dental conditions. They are also allowed to perform medical and surgical procedures and prescribe medication to a patient.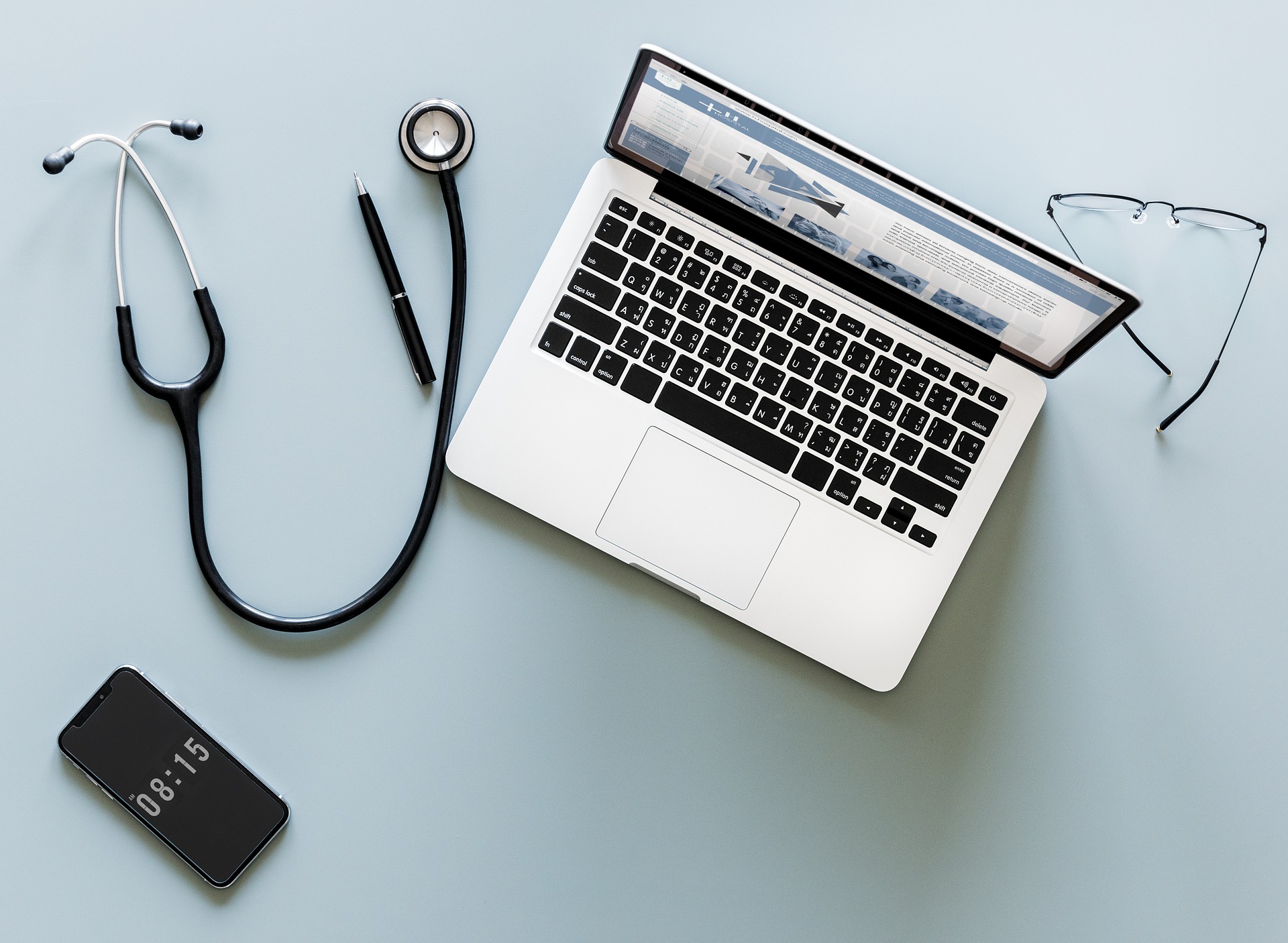 What is a VCPR and why is it important?
Veterinary telemedicine requires a Veterinarian-Client-Patient-Relationship (VCPR) in order for patients to receive care. Most states require a VCPR for a vet to be able to diagnose a patient, prescribe medication or treat an animal. VCPRs are also required by federal law in order to prescribe extra-label drugs for animals. Extra-label drug use occurs when a drug only approved for human use is used in animals or when a drug approved for one species of animal is used to treat another.
According to the AVMA, a VCPR means that a number of things are required in order for service to be provided. For example, a VCPR means that a veterinarian has assumed responsibility for making medical judgments about the health of their patient and the patient/client has agreed to heed their instructions. A VCPR also guarantees that the veterinarian has sufficient knowledge of the patient, and is able to at least initiate a preliminary diagnosis of the patient's medical condition. This also signals that the vet is personally acquainted with the patient.
The VCPR guarantees that the vet is readily available for follow-up evaluations and has arranged for veterinary emergency coverage and continuing treatment. It also means that your veterinarian provides oversight of treatment, compliance and outcome, and certifies that your veterinarian will maintain up to date medical records.
What to look for in a telemedicine program
Legality: The American Veterinary Medical Association requires a valid veterinarian-client-patient-relationship in order to conduct telemedicine. Be sure to use an app that allows you to connect with your existing veterinarian.
Security: You are dealing with sensitive medical information, and security is vital.
Accessibility: Look for an app that allows you to connect with your veterinarian directly whenever you need them.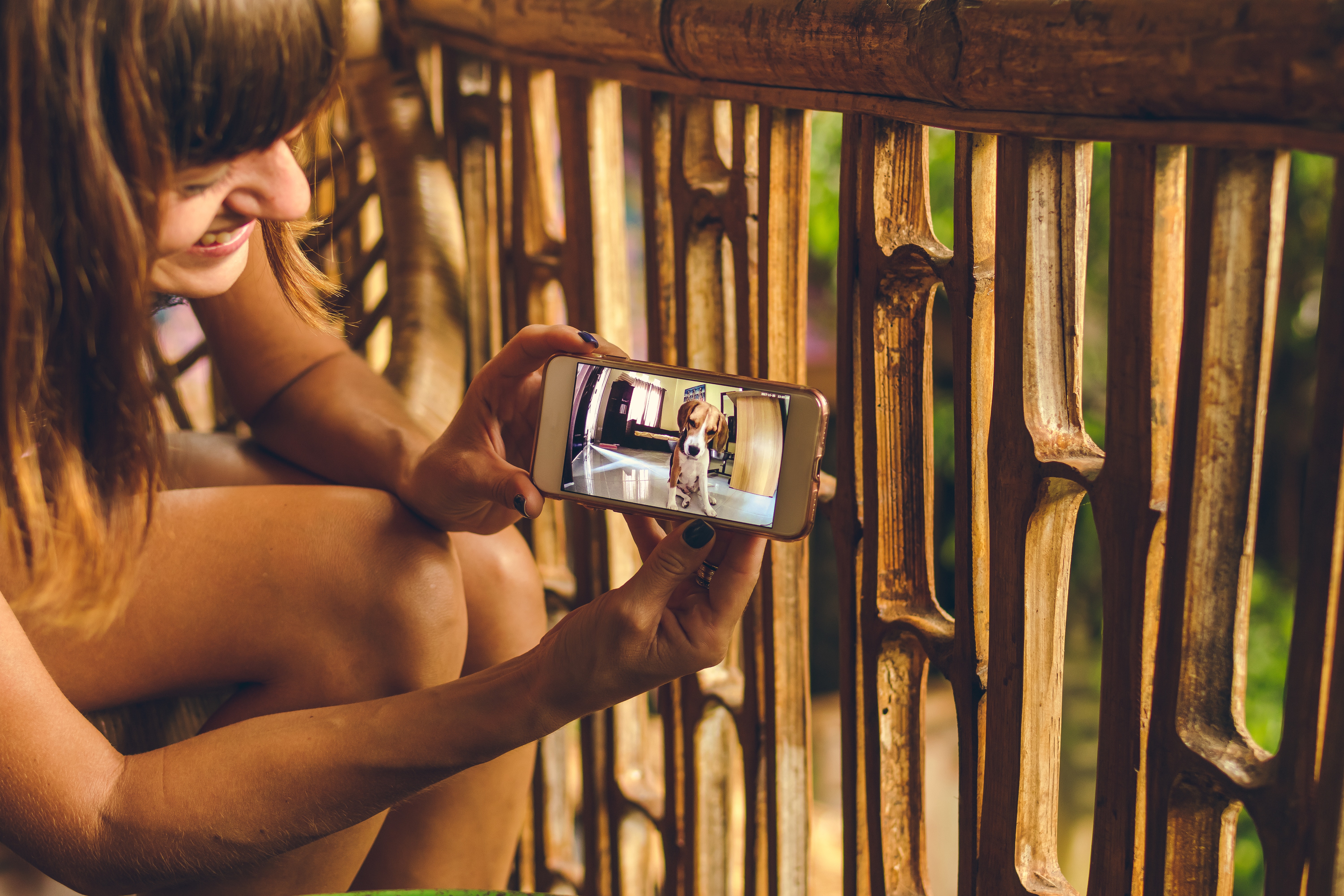 Benefits of veterinary telemedicine
We live in a technology-first world, and patients prefer to have all of their medical information available at their fingertips whenever they may need it. Veterinary telemedicine allows patients to communicate with veterinarians the same way they communicate with friends and family, making the process a seamless transition from daily life.
According to Vetsource, an estimated 7 million patients utilized their remote examination services in 2018. They expect that these services will grow at a rate of 15 percent through 2020, signaling a large need for remote medical attention.
"Enabling veterinarians to provide care for their patients beyond the four walls of the veterinary practice has been a focus of ours since we introduced our home delivery services to the profession," said Kurt Green, president and CEO of Vetsource in their 2018 press release. "This relationship allows us to closely align Vetsource with TeleVet's innovative solution addressing consumers' increasing demand for accessible and convenient online tools. Telemedicine will help our customers extend services to where their clients want to consume them, naturally complementing our home delivery services."
Telemedicine at a glance
Teleconsulting: This includes telecardiology, teleneurology, telepathology and teleradiology, and allows veterinary practices to offer more services. This makes their practice more appealing to clients.
Telemedicine: Short duration sessions that are free, save time and reduce stress for clients.
Preventive care: Telemedicine could greatly enhance preventive care, by improving patient access and increasing education for clients.
Hospice: Telemedicine can monitor end of life care, which can help prevent excessive trips for the dying animal. This could allow for the optimization of current hospice plans.
Teletriage: This could help better schedule visits that are not urgent and can more efficiently treat life-threatening issues.
What are the types of telemedicine services?
Fuzzy is a subscription service that offers video conferencing with your vet. The program also facilitates home visits when necessary.
Petriage is an online triage program that could save pet owners from having to go to the vet when they are concerned about potential health problems.
Live DVM is a service for vets and pet owners that includes text, chat and video calls for owners who are unable to find time in their schedule to make an in-person appointment.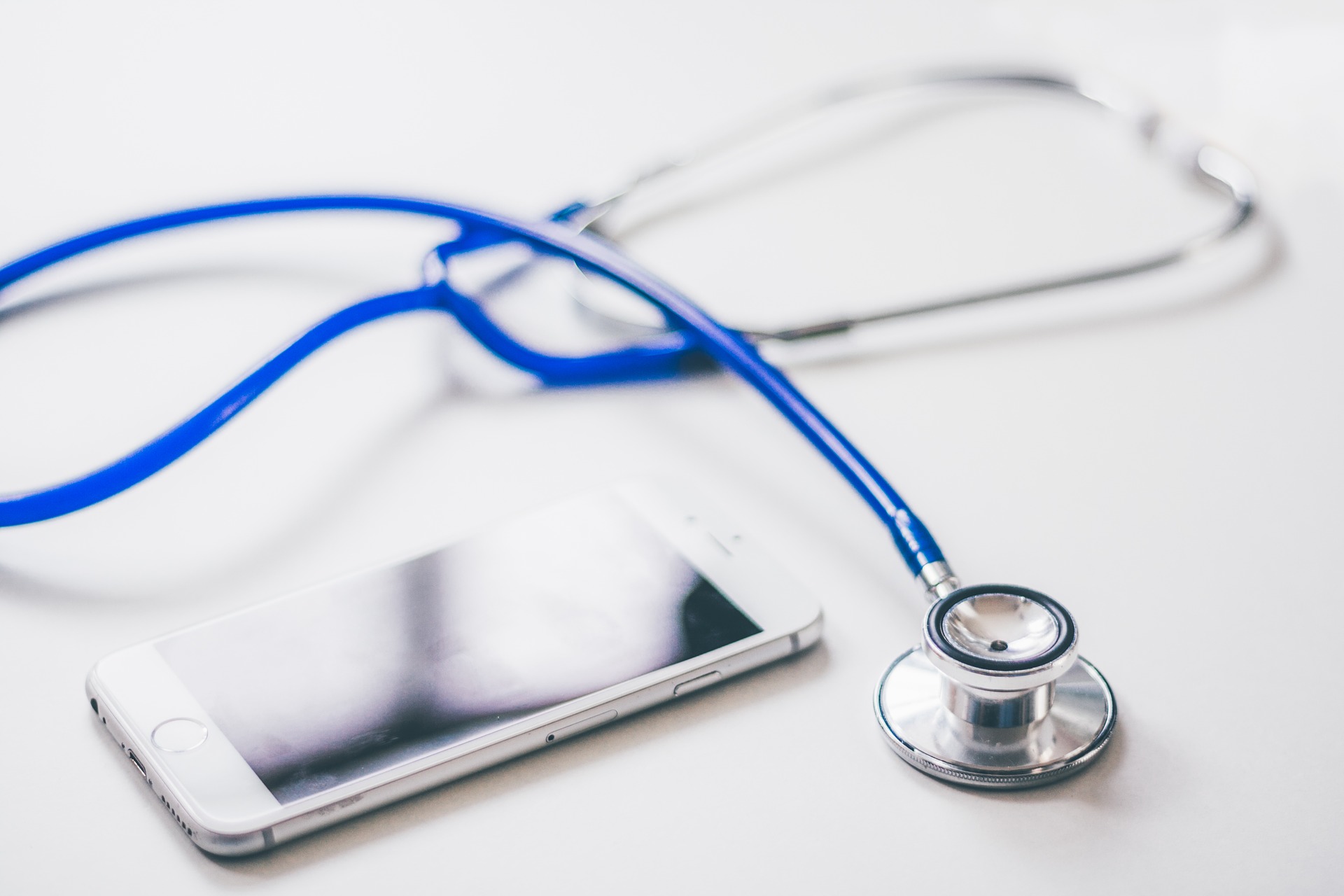 The ethics of telemedicine
It is widely agreed upon that face-to-face interactions between medical professionals and their clients are very important. This personalization is what leads clients to trust their medical professionals, and to believe that they will be able to receive the best care possible. As technology slowly permeates our day to day lives, it depersonalizes human interactions. This depersonalization is a concern regarding the use of veterinary telemedicine, especially if it were to be adopted as the only method in which veterinarians were to treat their patients.
In reality, utilizing technology for telemedical services does not post a serious ethical threat, but it is something that is worth considering. As long as the technology allows face-to-face communications within the virtual appointments, the veterinarians will still be able to create a personalized interaction for their clients. While these veterinary professionals have the ability to use this technology, they are still required to adhere to the same regulatory and ethical principles of in-person appointments. Thus, telemedicine should not pose a significant ethical risk, because patients should still receive the same standard of care.
Conclusion
Technology has helped make incredible strides in the healthcare industry, and it appears as though it will soon be able to do the same for the veterinary industry as well. Because we cannot always drop everything to take our pets to the vet, we have to turn to remote technology to help us take care of our pets. Veterinary telemedicine provides the same level of care that pet owners expect from an in-person visit, with the added bonus of providing it any time of day from any location. This not only helps improve your pet's life, but increases the likelihood that owners will turn to the vet when they have concerns.
Ideally, veterinary telemedicine will be able to transform the way that animals receive necessary medical care. The uses of veterinary telemedicine are wide-ranging, and could make a significant impact in areas where there are very limited veterinary resources, or none at all. For the people who live in these desperately under-served areas, having remote access to veterinarians could change everything.
---