Nowadays, in-home veterinary services are becoming commonplace due in a large part to the many benefits they bring. From convenience to better care, here are the reasons why you and your pet should consider in-home veterinary care.
1. Convenience
It is much more convenient to stay home rather than travel to a vet's office. Having a veterinarian come to you is a nice benefit that most people appreciate. You will also have a more personable and intimate visit with your pet's veterinarian at home than in a busy office atmosphere where the doctor might be overly rushed or interrupted during an exam.
2. Stress-Free
Taking your beloved pet to the veterinary clinic is a stressful experience for both you and your furry friend, especially if they experience bouts of carsickness. Others often start to exhibit signs of stress as they sense the impending visit and car trip. Dogs and cats, when stressed out, will start to pant, salivate, or vocalize when placed into a pet carrier and during transportation.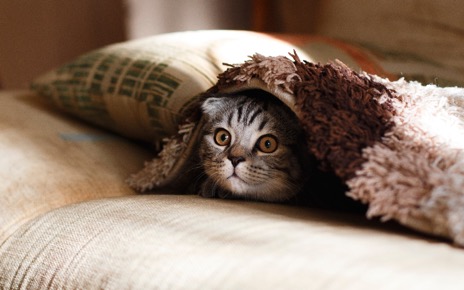 3. Better for Elderly Pets
Undoubtedly, a car trip during your pet's senior years might be uncomfortable if your furry friend suffers from debilitating arthritis or some other chronic health condition. An in-home visit lets the senior pet feel comfortable and at ease during the exam.
4. No Exposure to Sick Pets
The risk of disease transmission in a veterinary clinic is very real. Pets are in a waiting room close to each other which puts them at risk for contracting certain viruses and other infectious diseases. This is especially risky if you have a young puppy who has not been vaccinated yet. In your home, your beloved pet will not be exposed to other sickly animals during an in-home exam.
5. Easier for Multiple Pets
Your pets should have annual or bi-annual preventative pet visits. However, if you have multiple pets then you are faced with taking time out of your already busy day or missing work to take your pets to the veterinary office on separate visits or you will have to juggle several pets at once during a single appointment. At an in-home veterinary visit, you can have all your pets treated at once without ever having to leave your home.
6. Better Care
During an in-home visit, your beloved furry friend will usually receive better care because your veterinarian is not rushed, and they examine your pet in their usual setting. This means that your pet will have a more thorough exam.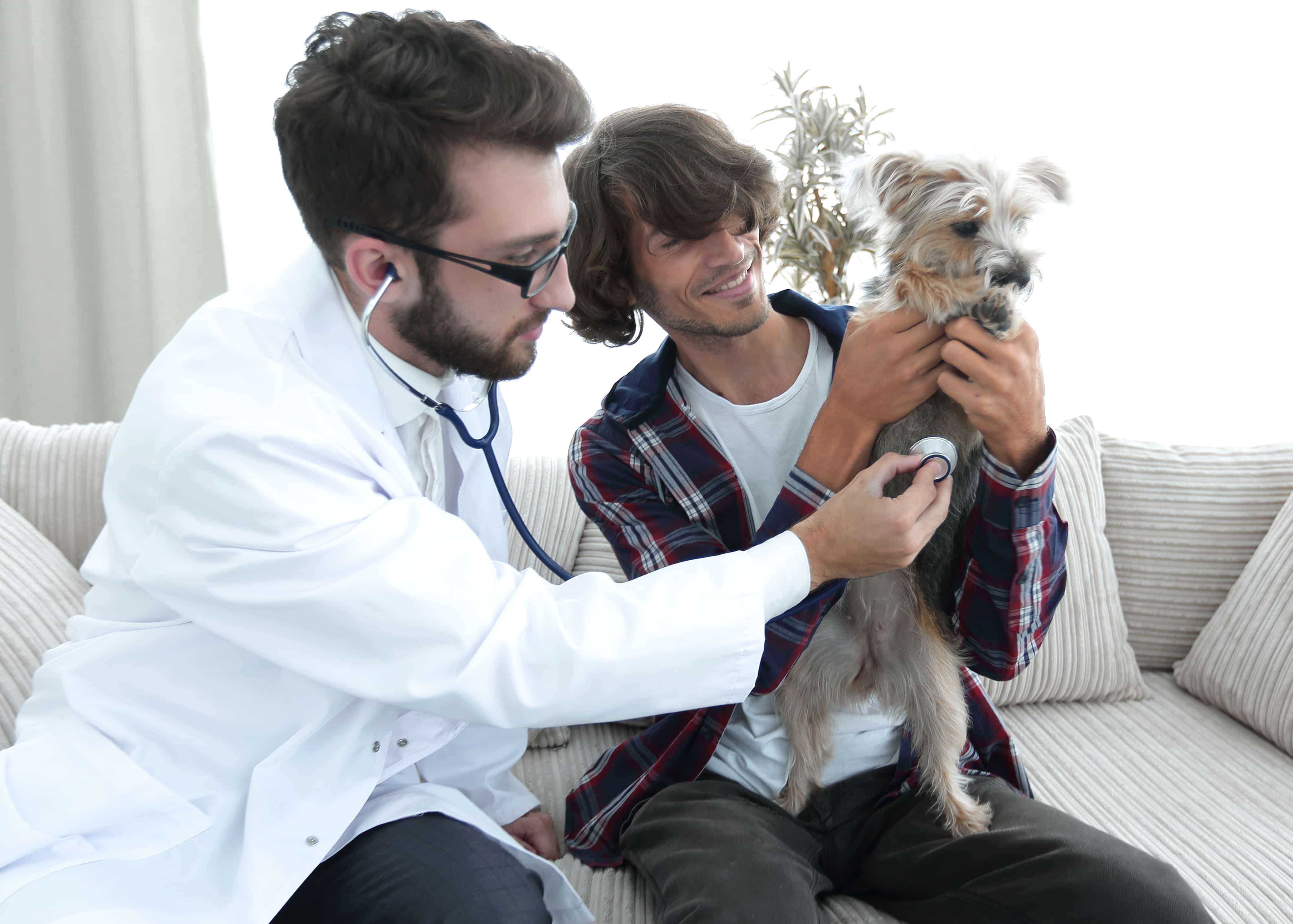 7. Better Behavior
When you take your pet to a brick and mortar veterinary clinic your pet may act differently. In many cases, your furry friend might be afraid and nervous, and if your pet is aggressive, visiting a crowded veterinary office can quickly become a nightmare. An in-home veterinary visit keeps your pet comfortable and relaxed in a familiar environment. This can create an invaluable window into your pet's behavior for your veterinarian and make diagnosis easier.

8. End of Life Care
It's never easy saying goodbye to a loved one, which is why it's important to have a comforting experience for both you and your pet. If your beloved pet requires euthanasia or hospice care, an in-home veterinary service allows for a stress-free, intimate experience in the place that matters most.
9. Senior Pet Parents
In a recent Packet Facts study, it was revealed that over 40 percent of all pet parents were 70 years or older. Many seniors no longer drive or have a challenging time taking their pet to a standard veterinary clinic. Most seniors appreciate the ease and convenience of in-home veterinary health visits.
10. Affordability
Many times, an in-home veterinary service is just as affordable as a clinic because there is less overhead that needs to be paid by the veterinarian to keep the service running and flourishing. This means that the savings will be passed on to you with more affordable prices, care options, and monthly payment plans.
Bonus Benefit: Personal Experience:
An in-home veterinary visit allows for a more personal and intimate relationship between you, your veterinarian, and your pet. Your veterinarian can make recommendations based on your lifestyle and home life, and they can devote more time in getting to know you and your pet because there's no line or waiting room to attend to.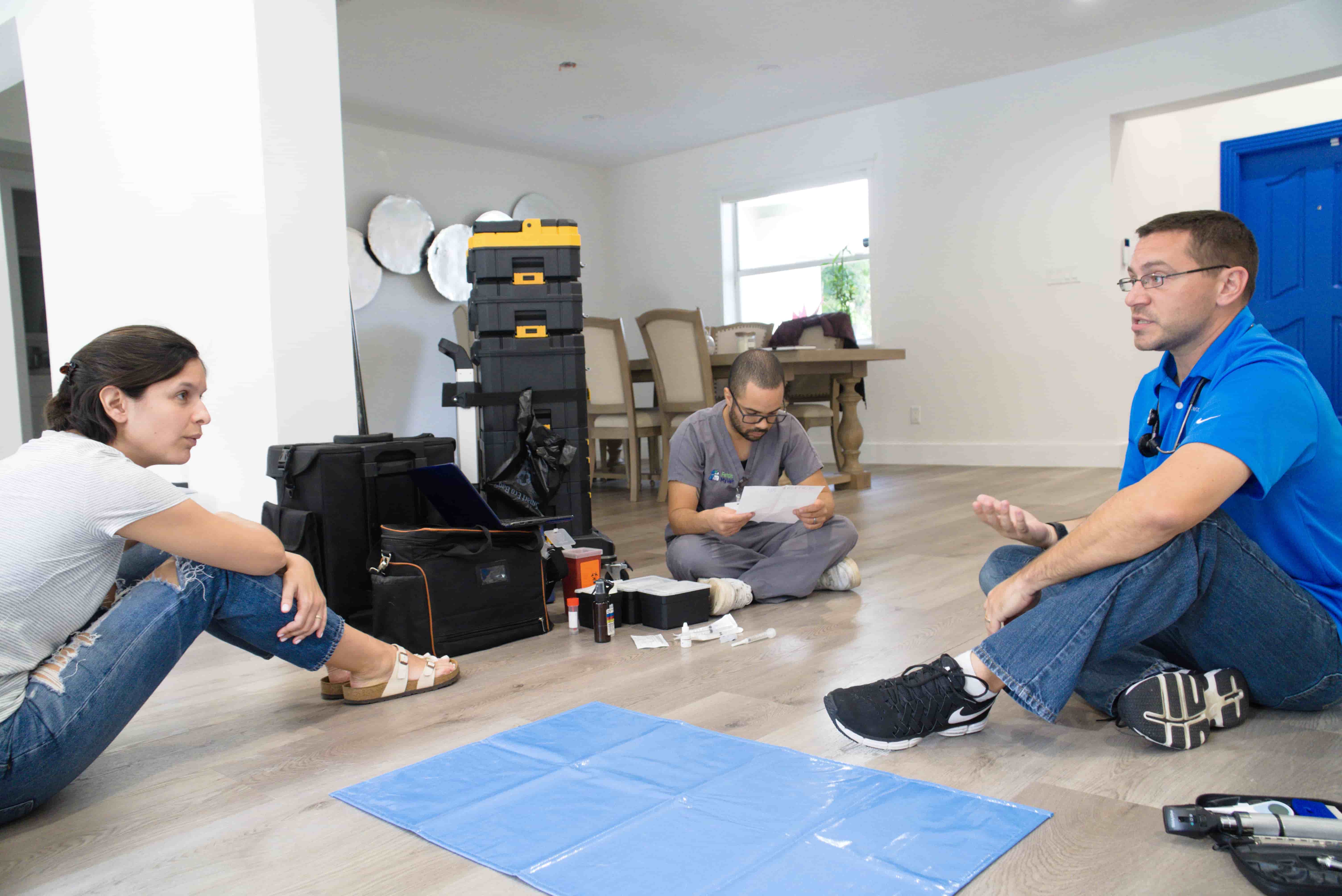 Conclusion
Having an in-home veterinary service is a valued bonus for any pet parent. Lose the stress on you and your pet by exploring all the many benefits of in-home veterinary care. Experience how easy it is to have an experienced veterinarian visit your home for all your pet's health service needs by visiting FetchMyVet.com
---