What type of food is best for you dog to eat? Some people say wet food is better, others say dry food is best. What should you be feeding your dog? This is one of the most important questions you should be asking, not just when you first get a puppy, but throughout your dog's entire life. What food your dog eats is critical to their health, and you should be well-versed in the different types of food, how they impact your dog, and what things you should be avoiding. Just like human food, you cannot always trust what is on the label, and you will need to do your own research to really understand what is best for your dog. Here, we have compiled some information to help you make the best decision about what foods to feed to your dog.
Advantages of wet dog food
Wet dog food, or canned dog food, is often a good source of ingredients that many dry foods do not contain. This includes:
High water content: Wet dog food is better for your dog's hydration than dry food. If your dog doesn't drink enough or you live in a dry, hot climate, a wet dog food can keep your dog properly hydrated.
Ease of chewing: Some dogs may have trouble chewing hard kibble for a variety of reasons, such as loss of teeth, misaligned jaws, or even a uniquely small mouth. In these cases, a canned dog food may be much easier for them to handle.
Stronger smell: Some senior dogs may lose their sense of smell and might not be as interested in dry food as they used to be. Wet foods have a stronger smell and flavor which can encourage older dogs to eat.
Feeling full: The more water, the more full the dog feels. This is especially useful in a weight management program for dogs who seem to never stop eating.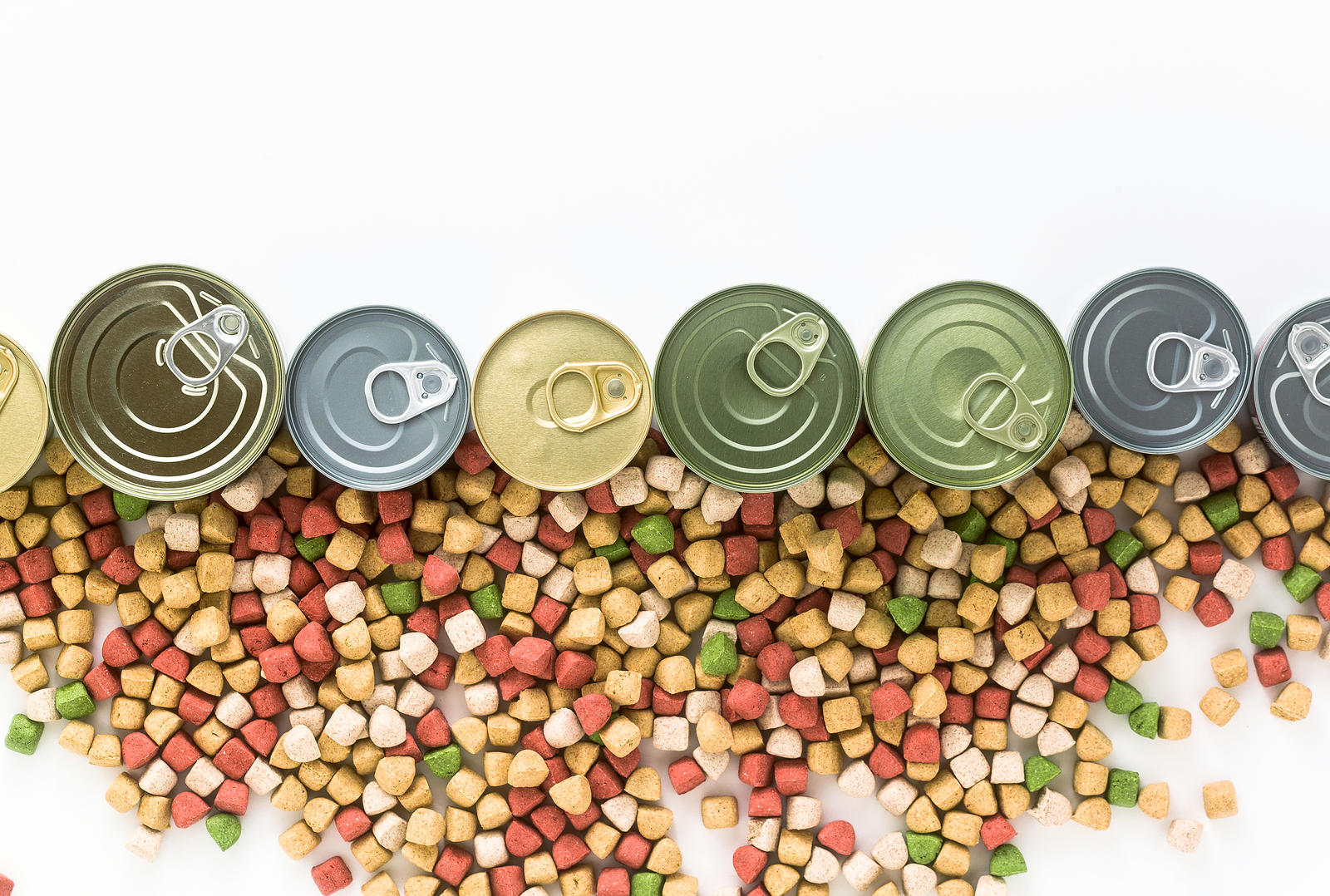 The Benefits of Dry Dog Food
Dry dog food is full of nutrients, and is popular for a number of reasons:
Low stress: Dry food can be left out all day for a dog to eat at his own pace without worry of it going bad.
Better financial decision: Dry dog food can be less expensive to buy in bulk and store than wet dog food.
Good for teeth health: Some dog foods are formulated to reduce plaque, stain, and tartar buildup as the kibble is designed to scrape away these buildups on your dog's teeth.
Making meals entertaining: Dry foods are often easier to use in food puzzle toys which can be beneficial in entertaining your dog while you are at work, and controlling food intake for fast eaters.
Overall, it is up to you to make the decision on what to feed your dog. You may even want to do a combination of both. It is best to consult your veterinarian for advice on what will benefit your dog the most. Below, we have put together a list of highly-rated dog food for dogs of all sizes to help make you decision easier.
What should I feed my small dog?
It may go without say, but small dogs have very different nutritional needs than large dogs, so it is very important to be sure that when you are purchasing dog food you pay attention to what type of dog it is best for. Small dogs are classified as those whose adult weight will be under 20 pounds. These dogs have a small stomachs and generally have a higher rate of metabolism than larger dogs, so they need food specially designed for their digestion. Additionally, smaller dogs have smaller mouths, which means they can only handle eating food that is small enough to be munched on with their little teeth and jaws.
According to Dog Food Advisor, the following are the best foods to feed your small dog.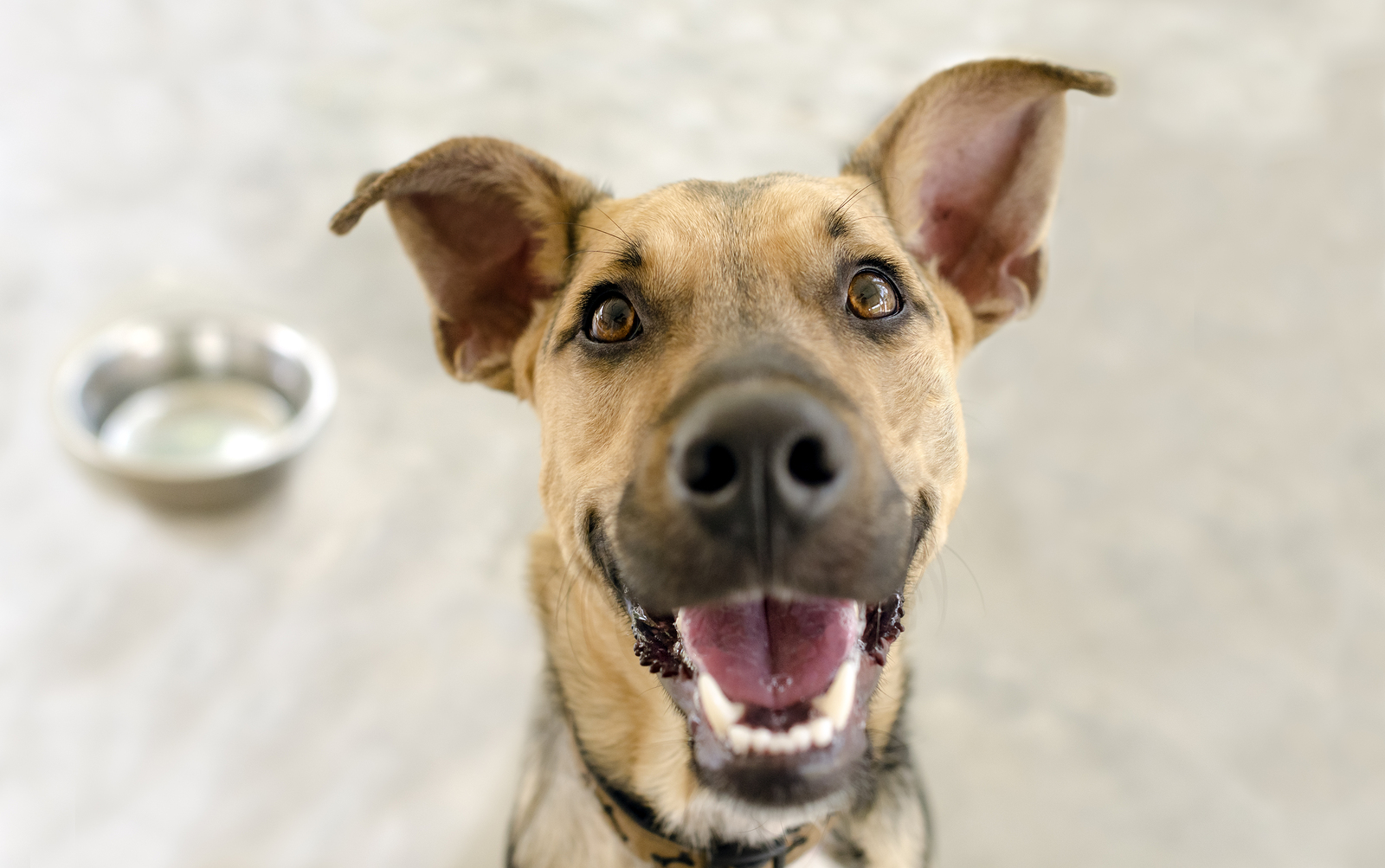 Taste of the Wild Appalachian Valley Small Breed Recipe
Specifically made for small breed adult dogs, Taste of the Wild Appalachian Valley is a grain-free food that contains a lot of protein. Unusually, this dog food includes chicory root, which is insulin-rich and can be used as a probiotic to promote healthy digestive tract bacteria. This is very important for your dog's health, as the production of healthy bacteria in the digestive tract will help fight against infection and food allergies. This food includes real venison, lamb meal, garbanzo beans and peas.
Wellness Core Grain-Free Small Breed Turkey and Chicken
Grain-free is the winner here. Wellness Core brand dog food has both protein and calories for small dogs, which can help them maintain their weight and healthy metabolism. Especially good for high-energy dogs, this dry dog food support high energy levels and helps dogs develop lean muscles. The best part about this dog food is that is filler-free, which means that your dog gets only the best nutrients possible. This food contains turkey, turkey meal, chicken meal, potatoes and peas.
Nulo Freestyle Small Breed Salmon and Red Lentils
Salmon and red lentils sound so fancy for your small dog, and this food is sure to deliver. The Nulo Freestyle brand has specialized nutrients that will support your small dog's metabolism and high energy levels. It even has unique ingredients such as blueberries and apples, which means it packs a ton of vitamins in each scoopful. This food includes salmon, turkey meal, menhaden fish meal, lamb meal and red lentils.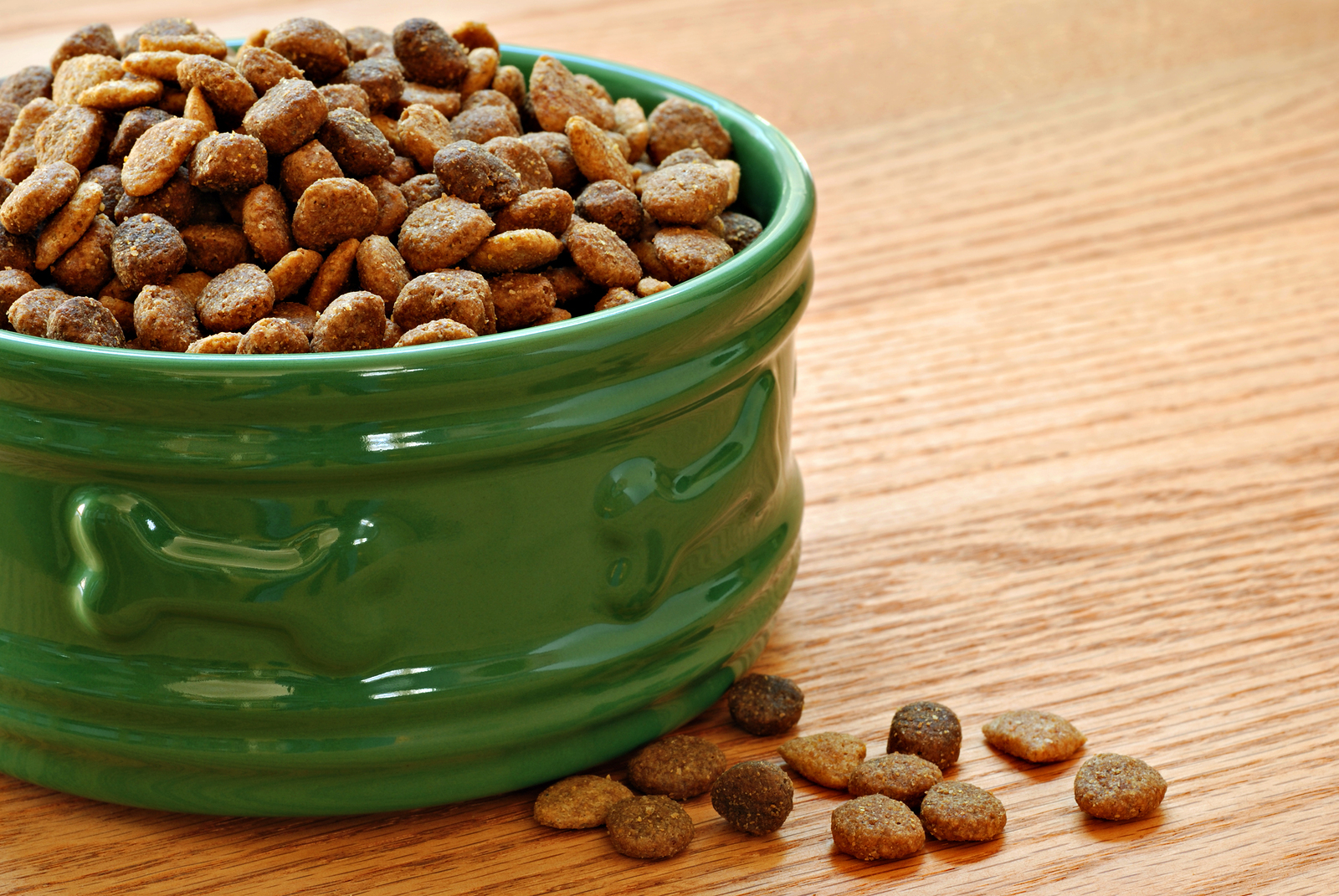 What should I feed my medium-sized dog?
Medium size dogs are some of the most popular breeds of dogs in the United States and include Bulldogs, Corgis and Cocker Spaniels. These dogs weigh between 20 and 50 pounds as adults and vary in size, shape and energy level.
According to Dog Food Guru, here are the best foods for your medium-sized dog.
ACANA Wild Prairie Regional Formula Grain-Free Dry Dog Food
This dog food is ideal for medium dogs, and contains 60 percent meat and fish from local sources. With chicken meal, peas, turkey meal and chicken liver oil, this food has an excellent reputation, especially for active dogs.
VeRUS Puppy Advantage
Specially designed to help medium-sized puppies grow, this chicken meal, oats and brown rice food is ideal for brain development. It also contains a probiotic that promotes healthy digestion, and is antibiotic-free.
Annamet Ultra Formula
This food is great for puppies and performance dogs and contains a high amount of calcium to help puppies grow. With chicken meal, brown rice and chicken fat, it's a great source of omega-3 fatty acid.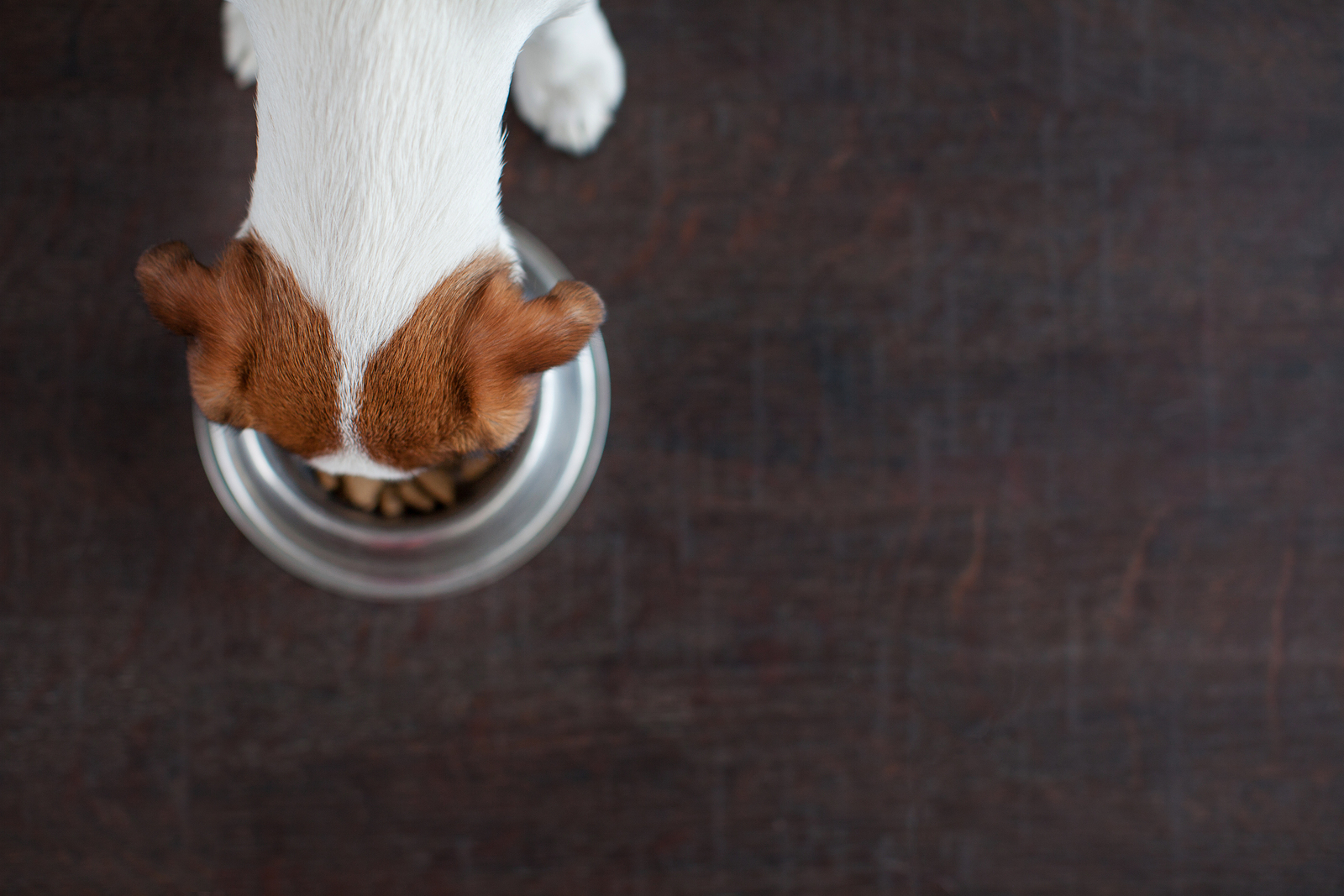 What should I feed my large dog?
There are two types of food for large breed dogs: those that are for puppies, and those that are for adults. If you feed your dog the wrong type of food, it could have serious future consequences, including permanent bone damage and hip dysplasia. According to Dog Food Advisor, large breed puppies do not reach adulthood until 12 to 18 months of age, and giant breeds can take up to 24 months before they are considered adults. This is why it is so important to make sure you are feeding your dog the correct food (puppy vs. adult).
Here are the best dog foods for your large breed puppy.
Blue Buffalo Wilderness Puppy Large Breed
To help fight against hip and elbow dysplasia, Blue Buffalo puppy food has a high protein content and low carbohydrate content to help promote healthy, consistent grow. This food includes deboned chicken, chicken meal, peas, pea protein, and tapioca starch.
Horizon Complete Large Breed Puppy
This dry food is great for all puppies, including large breeds. With a good mix of proteins, fats and carbs, Horizon Complete will help your puppy maintain healthy and steady growth. This food includes chicken meal, whole grain barley, whole grain oats and whole grain rye.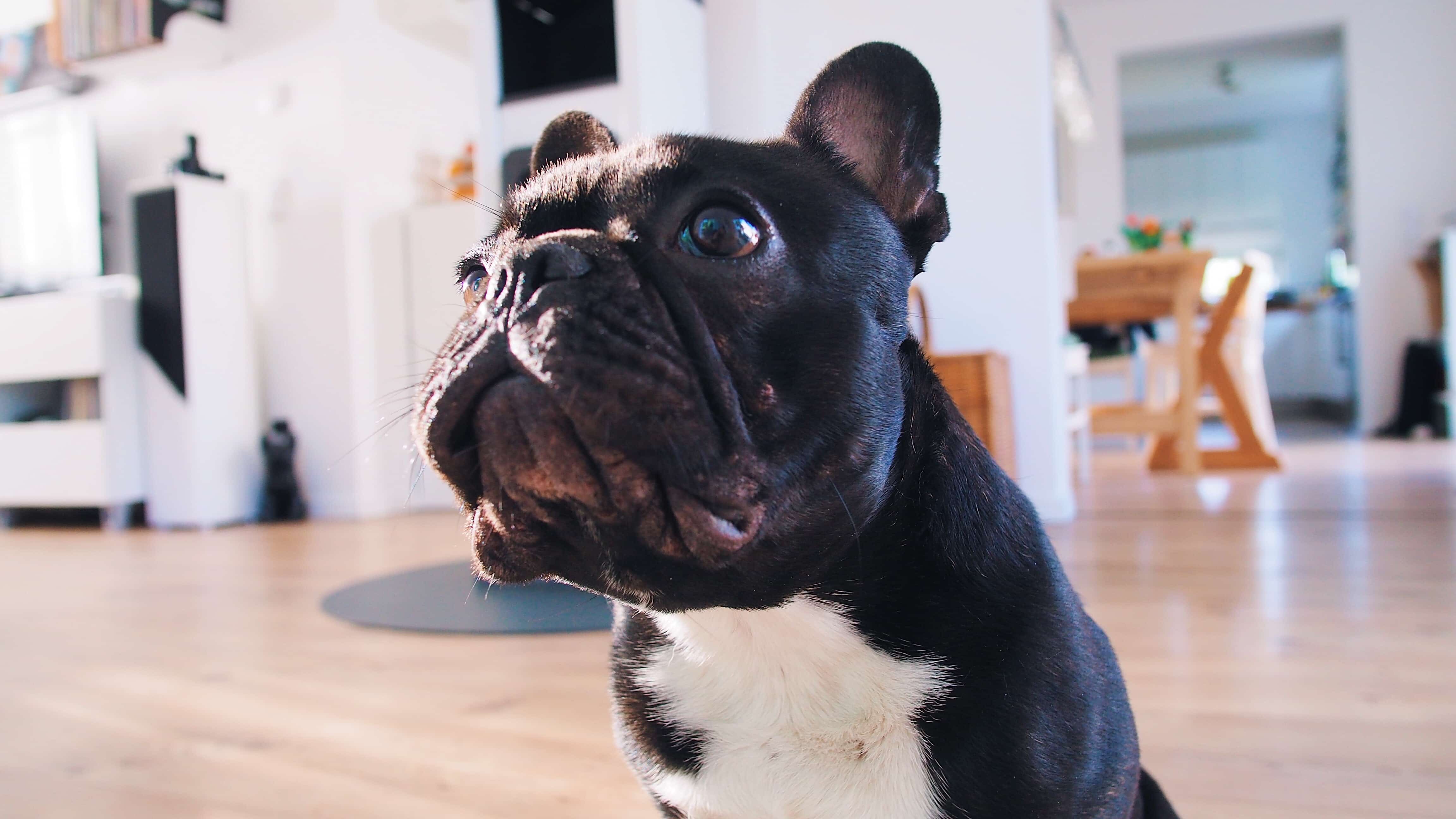 Hill's Science Diet Large Breed Puppy
For all puppies including large breeds, Hill's Science provides you with a dry dog food that promotes healthy growth and a whole grain diet. Ingredients include chicken meal, whole grain wheat, whole grain oats and corn gluten meal.
Instinct Raw Boost Large Breed Puppy
This mix of high-protein kibble and freeze-dried raw meat is an ideal way to promote a grain-free diet and puppy growth. This solid mix of proteins and fats includes chicken, turkey meal, peas, chickpeas and eggs.
Here are the best dog foods for your large breed adult dog.
Now Fresh Large Breed Adult Dog Food
This dry dog food contains a health mix of protein, fat and carbohydrates, which will help your dog maintain a healthy weight through adulthood. Now Fresh dog food contains turkey, dried egg, potatoes and peas.
Merrick Backcountry Raw Infused Large Breed Adult
This dog food is especially high in protein, which helps dogs maintain their energy and build strong muscles. With about 20% fat and 30% carbohydrates, this well-rounded dry dog food will help your large breed dog stay strong and lean. This food includes deboned chicken, chicken meal, turkey meal, peas and potatoes.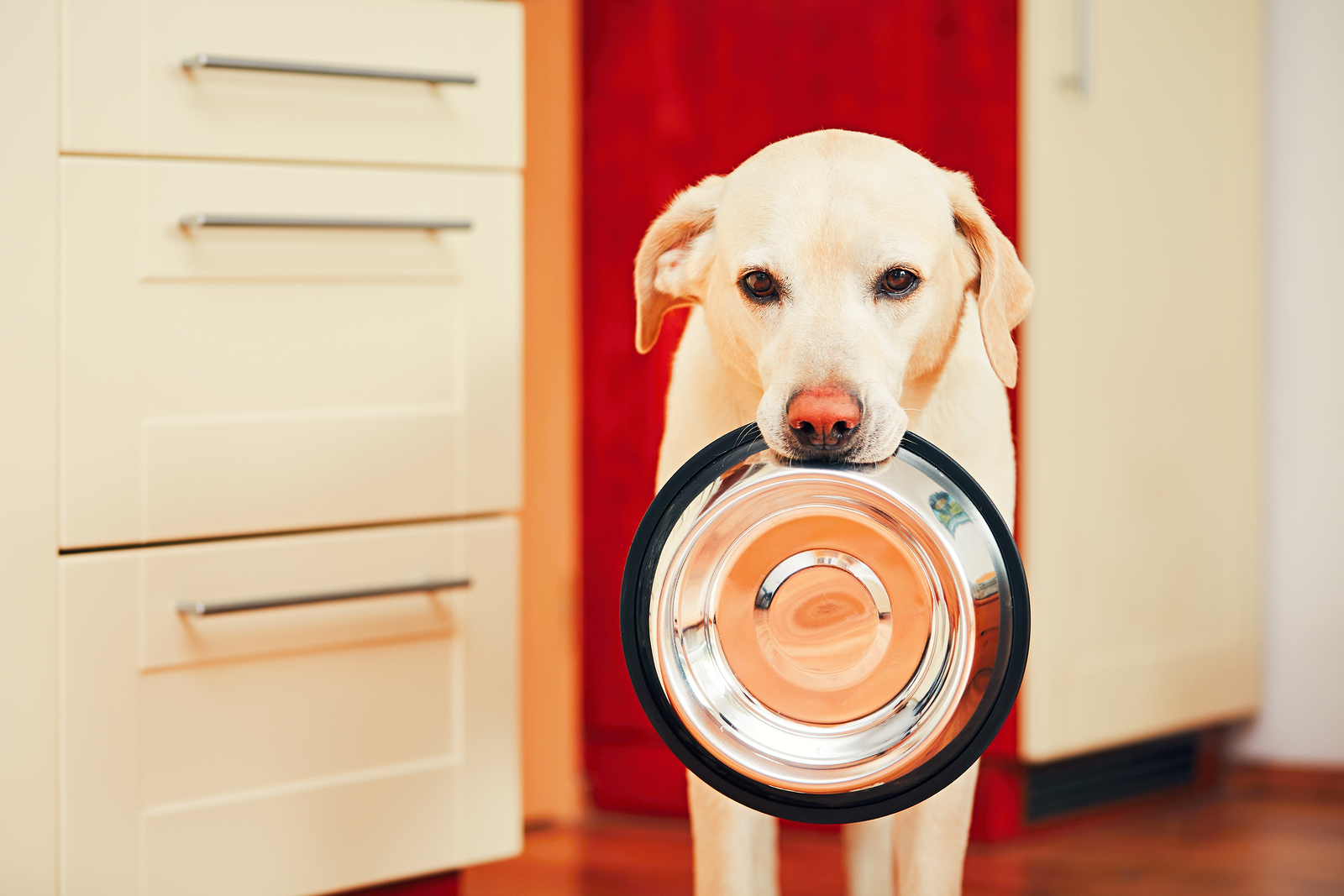 Earthborn Holistic Grain-Free Large Breed Adult
This dog food pretty standard as far as its combination of proteins, fats and carbohydrates, but where it really excels is that it is grain-free. Being grain-free means it is less likely to contain fillers, which have no nutritional value for your dog. The Earthborn Holistic Grain-Free dog food contains chicken meal, peas, tapioca, chicken fat and ground flaxseed.
Blue Buffalo Wilderness Rocky Mountain Large Breed Red Meat
Blue Buffalo may be among the most easily-recognizable dog food brands on the market today, and for good reason. This meaty food contains a good portion of protein and low carbohydrates to help your dog maintain energy and build strong muscles. This dog food includes deboned beef, chicken meal, tapioca starch and peas.
Wild Frontier Beef and Wild Boar Large Breed Recipe
This wild board dog food for large breed adult dogs has an above average protein content and low in fat, which is ideal for large, adult dogs. It comes highly recommended and includes beef, split peas, pork meal, chicken meal and dried potatoes.
What should I feed my senior dog?
Possibly the most important time to pay attention to your dog's food is when they entered seniority. In order to maintain a well-balanced diet, they will need a lot of fiber and low calories. According to The Dog Digest, here are the best foods for your senior dog.
Dr. Tim's Dog Food All Life Stages Formula
This plant-based food is high in protein and is perfect for dogs who are less active. Interestingly, this dog food includes slow-cooked kibble, which means it is easily digestible. This is ideal for senior dogs who may be suffering from illnesses. With pre- and probiotics to boost the immune system, this is a great food to feed your senior dog.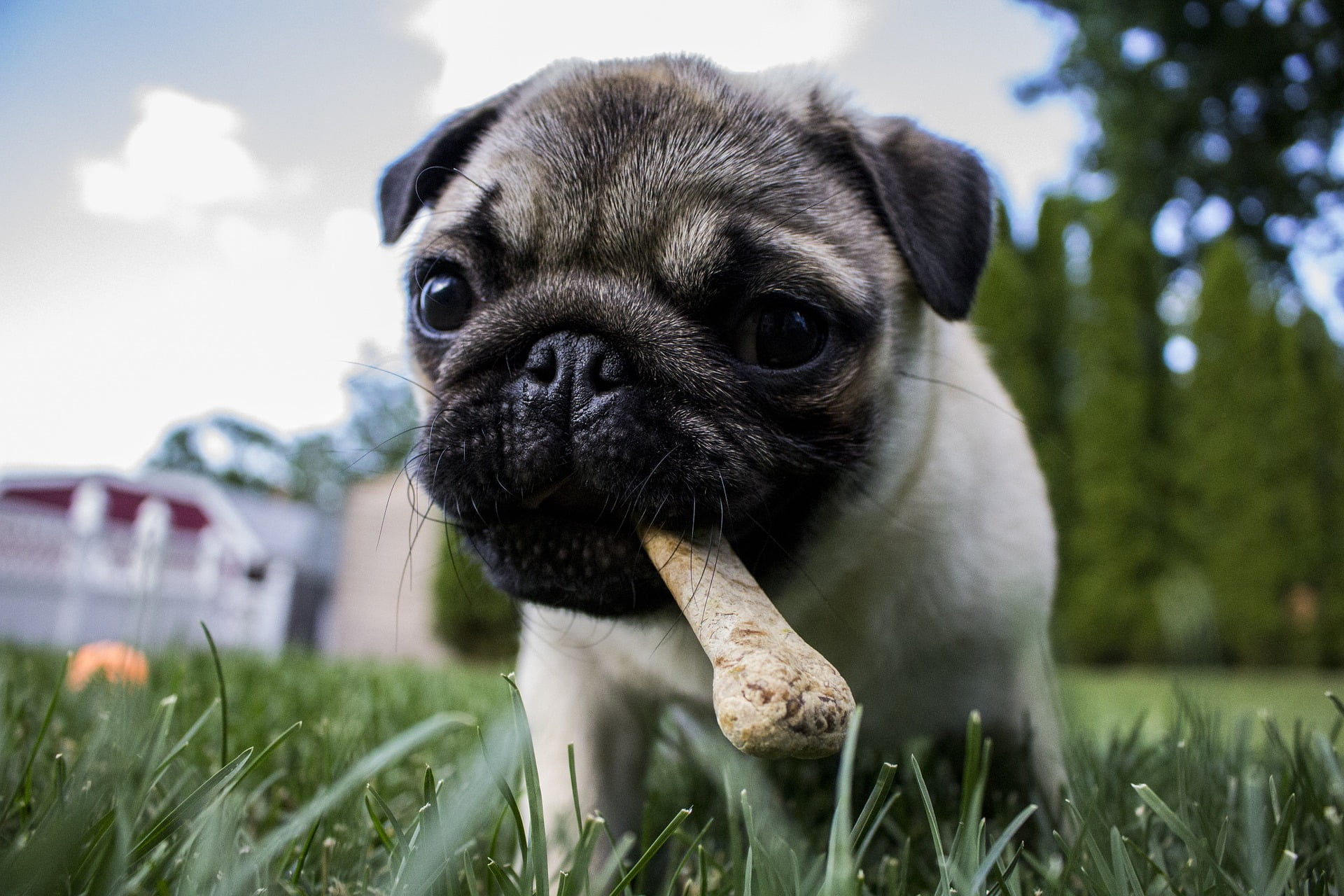 Innova Senior Dog Food
All of Innova's dog foods and products contain grains, meats and vegetables, for a well-balanced meal for your dog. Many products also contain chicken meal, which is great for older dogs. This food includes turkey, chicken, whole grain barley and brown rice.
Earthborn Holistic Primitive Natural
This grain-free dog food comes highly rated, with an excellent source of protein from both turkey and chicken meal. This food is protein-packed, as it also has egg product and chicken fat with whitefish meal. With a good amount of omega fatty acids, your senior dog will have plenty of energy to get through their day.
Evo Herring and Salmon Formula
This food is, interestingly, rich in cottage cheese and contains a high amount of proteins and a low amount of lactose. It also contains chicory root, which is great for senior dogs because it is full of insulin. Insulin can act as a prebiotic, which can help your senior dog have a healthy digestive tract. The chelated minerals that have been added to the meat make it much easier for senior dogs to digest.
Instinct by Nature's Variety Original Grain-Free Recipe with Real Chicken
This dry food has a high protein count which will help promote strong muscles in senior dogs. It does not contain any grains, potato, corn, wheat or soy and has guaranteed natural probiotics. The combination of high animal meal and vegetables will helps senior dogs maintain their healthy skin and coats.
---